---
#SPYGATE is #OBAMAGATE:
DNC was NOT HACKED, was an internal LEAK!
#RUSSIAGATE a #TOTALFABRICATION by Western Intel
A Brennan DISINFO Operation, Guccifer2.0 HOAX
Blaming RUSSIA was ALIBI; Brennan's #MOCKINGBIRD PSYOP
b/c NeoLibs didn't want to lose POWER

.
The YouTube ID of ggGtZbvgaJ8?t=2972 is invalid.
New Research Shows Guccifer 2.0 Files Were Copied Locally, Not Hacked
New analysis indicates that individual acquiring alleged DNC data was not a hacker, copied locally.
Source: disobedientmedia.com/2017/07/new-research-shows-guccifer-2-0-files-were-copied-locally-not-hacked/
New meta-analysis has emerged from a document published today by an independent researcher known as The Forensicator, which suggests that files eventually published by the Guccifer 2.0 persona were likely initially downloaded by a person with physical access to a computer possibly connected to the internal DNC network. The individual most likely used a USB drive to copy the information. The groundbreaking new analysis irrevocably destroys the Russian hacking narrative, and calls the actions of Crowdstrike and the DNC into question.

>The document supplied to Disobedient Media via Adam Carter was authored by an individual known as The Forensicator. The full document referenced here has been published on their blog. Their analysis indicates the data was almost certainly not accessed initially by a remote hacker, much less one in Russia. If true, this analysis obliterates the Russian hacking narrative completely.

>The Forensicator specifically discusses the data that was eventually published by Guccifer 2.0 under the title "NGP-VAN." This should not be confused with the separate publication of the DNC emails by Wikileaks. This article focuses solely on evidence stemming from the files published by Guccifer 2.0, which were previously discussed in depth by Adam Carter.
News Media Watchdog | U.S. & World Headlines
News Media Watchdog (NMWD) offers simple, unbiased coverage of popular news outlets. See the latest U.S. and world headlines all on one page.
Source: www.newsmediawatchdog.com/single-post/2017/07/10/New-Research-Shows-Guccifer-20-Files-Were-Copied-Locally-Not-Hacked
'Russiagate': The Stink Without a Secret – Antiwar.com Original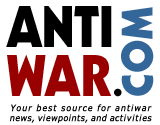 After six solid months of coordinated allegation from the mainstream media allied to the leadership of state security institutions, not one single scrap of solid evidence for Trump/Russia election hacking has emerged. I do not support Donald Trump. I do support truth. There is much about Trump that I dislike intensely. Neither do I support … Continue reading "'Russiagate': The Stink Without a Secret"
Source: original.antiwar.com/craig_murray/2017/07/07/russiagate-stink-without-secret/
All the Proof you need: NO Russia Hack, Collusion
http://original.antiwar.com/craig_murray/2017/07/07/russiagate-stink-without-secret/
http://g-2.space
http://riggedit.com/?s=Russian+Hacking
http://riggedit.com/?s=Russia+Collusion
Guccifer 2.0 : Game Over – (Metadata Shows DNC Contractor & G2's Activity Only 30 Minutes Apart on Significant Date)
 Source: g-2.space
Debbie Wasserman Shultz claims she didn't know Seth Rich, but "shared memories" at his 2016 vigil • r/conspiracy
265 points and 10 comments so far on reddit
Source: www.reddit.com/r/conspiracy/comments/6l2ufa/debbie_wasserman_shultz_claims_she_didnt_know/
DNC won't release evidence of Seth Rich's WikiLeaks ties – "total reward for solving Rich's murder currently stands at ~$500,000. However, the DNC has offered no reward…Instead, the DNC honored its murdered employee by dedicating a bike rack outside its headquarters to Rich's memory." • r/conspiracy
282 points and 74 comments so far on reddit
Source: www.reddit.com/r/conspiracy/comments/6ltwnk/dnc_wont_release_evidence_of_seth_richs_wikileaks/
John Podesta lies for 10 minutes straight; About DNC Server; Election Hack, Russia Collusion
https://www.youtube.com/watch?v=z9U5zxVyTqA
The Profiling Project Seth Rich Report by WJLA-TV on Scribd
Why haven't you signed the WhiteHouse.gov Petition to Investigate Seth Rich's Case?
Found Podesta, SEIU, and Comet Ping Pong connections to Seth RIch Family Spokesman, Brad Bauman. New INFO. Must check out!
Source: voat.co/v/pizzagate/1916112
Nearly 50,000 urge Trump to probe Seth Rich murder
WASHINGTON – It's the mysterious slaying no one in the mainstream media or Congress wants to talk about, but nearly 50,000 Americans are now urging President Trump to press for an official investigation into the unsolved murder of DNC staffer Seth Rich. Tens of thousands of Americans have signed a White House petition calling for the […]
Source: www.wnd.com/2017/06/nearly-50000-urge-trump-to-probe-seth-rich-murder/?cat_orig=politics
Inside The Odd And Under-Reported DNC Fraud Lawsuit
But the ongoing class-action lawsuit against the Democratic National Committee related to last year's presidential election just took a turn for the weird and now involves the Capitol Police.
Source: www.thedailysheeple.com/inside-the-odd-and-under-reported-dnc-fraud-lawsuit_062017
FBI Nabs Hillary Clinton's Lost€ Emails In Surprise Raid On Huma Abedin Home
The believed to be "lost" emails belonging to former US Secretary of State Hillary Clinton were recovered on 1 June when special agents of the American Federal Bureau of Investigation (FBI) raided …
Source: theinternationalreporter.org/2017/06/04/fbi-nabs-hillary-clinton-lost-emails-in-surprise-raid-on-huma-abedin-home/
https://www.youtube.com/watch?v=tHFttMVkezo
How Seth Rich finally brought Dems, GOP together
By Jessica Bernstein and Hanna Hoffman Ever since Seth Rich re-emerged onto the world stage there's been a mad scramble by mainstream media to assassinate the story before it's forever captured on the grainy historical tape of our collective consciousness. Buzzwords like "conspiracy theory" and "fake news" have been sprinkled like fairy dust over this […]
Source: www.wnd.com/2017/06/how-seth-rich-finally-brought-dems-gop-together/
Kim Dotcom is trying to cut a deal with DOJ for Seth Rich testimony
Kim Dotcom's lawyers have told DailyMail the accused hacker is trying to get a deal with the DOJ so he can testify about Seth Rich in the US, but he is not expecting to have his charges dropped.
Source: www.dailymail.co.uk/news/article-4563700/Kim-Dotcom-wants-deal-DOJ-Seth-Rich-testimony.html
— Twitter Moments (@TwitterMoments) June 3, 2017
BOMBSHELL: Dig More! Kim's "parking lot" provided secured tunnels and storage for SEVERAL other wikileaks leakers, including Snowden and Manning. from conspiracy
HAVE DELETED THEIR TWEETS — Brazile, Mook, Wass-Shultz, Palmieri – Did Anyone Take Archives ?? | SethRich
Voat – have your say
Source: voat.co/v/SethRich/1907780

Hillary Lacks Remorse of Conscience
Oddly, she seems completely sincere, as if she believes the alternative facts she's peddling.
Source: www.wsj.com/articles/hillary-lacks-the-remorse-of-conscience-1496359405

​
GEORGE WEBB LIVE NOW
__________________

WOW: Debbie Wasserman Schultz Fakes Voice on Call to Law Office… But FORGOT TO HIDE HER PHONE NUMBER!?
Thursday, a bizarre filing with the court occurred in the lawsuit involving the DNC, which Debbie Wasserman Schultz is a defendant in. Wasserman Schultz reportedly called the attorneys and disguised her voice — but FORGOT TO HIDE HER PHONE NUMBER! Right around 5:00 PM, attorney Elizabeth Beck's…
Source: www.thegatewaypundit.com/2017/06/wow-debbie-wasserman-schultz-fakes-voice-call-law-office-forgot-hide-phone-number/
 http://jampac.us/wp-content/uploads/2017/06/55-D.E.-55-NOF-E-Mail-6-1-17.pdf
Judicial Watch: New Clinton Emails Show Classified Information Sent to Clinton Foundation Employees – Judicial Watch
Emails also show Abedin providing government plane and hotel reservations to Chelsea Clinton for trip to Germany while employed at Clinton Foundation Abedin tells Band that she has 'hooked up' people from the Russian American Foundation with 'the right people' at the State Department (Washington, DC) – Judicial Watch today released 2,078 pages of documents…
Source: www.judicialwatch.org/press-room/press-releases/judicial-watch-newly-released-emails-reveal-classified-information-transmitted-hillary-clinton-unsecure-server-clinton-foundation-employees/
Debbie Wasserman Schultz's Brother Steven Wasserman Accused of Burying Seth Rich Case
Visit the post for more.
Source: stateofthenation2012.com/?p=73883
With the Clinton Hit List at over 50 Dead, It Isn't Conspiracy but a Pattern of Fact
No longer can this criminal element be allowed to flourish and feel free to murder anyone it chooses that opposes it.
Source: freedomoutpost.com/with-the-clinton-hit-list-at-over-50-dead-it-isnt-conspiracy-but-a-pattern-of-fact/
Guccifer 2.0: Game Over:
Metadata suggests it took only 30 minutes to go from a DNC tech/data strategy consultant creating documents to Guccifer2.0 tainting them – all occurring on a date that Guccifer2.0 claimed to be after he was locked out of the DNC Network – occurring on the same day that Guccifer2.0 emerged.
Data found deeper in files now also demonstrates there was a misdirection effort, that, in its larger scope – seems to have been intended to discredit leaks by having leaks blamed on Russian hackers
SOURCE: http://g-2.space/#5
2 D.C. HOSPITALS SHUT DOWN QUESTIONS ABOUT SETH RICH MURDER
http://www.wnd.com/2017/05/2-d-c-hospitals-shut-down-questions-about-seth-rich-murder/
Great site: http://sethrich.info/
INVESTIGATOR: COPS HID EVIDENCE, HALTED SETH RICH PROBE
http://mobile.wnd.com/2017/05/gop-lobbyist-cops-hid-evidence-halted-seth-rich-probe/
Seth Rich Twitter Account Deleted:
BREAKING: I've found evidence that the DNC fabricated the Russian conspiracy all the way in June 2016, and that Seth Rich may have died to cover it up. Long but worth it! from The_Donald


Breaking: FBI Weapon Connection?:
FLASHBACK: Day of Seth's Murder July 22, 2016:
FBI Offers Up to $10,000 Reward to Recover Stolen Weapons
On Sunday, July 10, 2016, between 12:00 a.m. and 2:00 a.m., unknown subjects burglarized an FBI special agent's vehicle and removed a secured gun lock box which contained weapons and other equipment | Seth Rich time of murder: July 10, 2016 – 4:19 a.m. EST (approximate)
https://www.fbi.gov/contact-us/field-offices/washingtondc/news/press-releases/fbi-offers-up-to-10000-reward-to-recover-stolen-weapons
CORRUPT Debbie Wasserman Schultz THREATENS Police Chief
J. Podesta: Alt-Right Media Like Sean Hannity Colluding with Russia #LockPodestaUp #sethrich https://t.co/BnGVDsMH3A pic.twitter.com/hXxlEQALQh

— RIGGED.IT (@Rigged_It) May 25, 2017
Sean Hannity Takes "Abrupt Vacation" Amid Advertiser Boycott
http://www.zerohedge.com/news/2017-05-25/sean-hannity-takes-abrupt-vacation-amid-advertiser-boycott
Kim Dotcom: An open letter to Seth Rich's family regarding hacking claims
Kim Dotcom: An open letter to Seth Rich's family regarding hacking claims (TEXT) from conspiracy
Twitter, whose founder has expressed regret that his organization's advocacy for free speech may have contributed to Donald Trump's election as president, on Wednesday suspended for 12 hours WND.com's account for a headline tweet on Donna Brazile's involvement in the scandal developing over the death of DNC staffer Seth Rich.
http://www.wnd.com/2017/05/twitter-suspends-news-agency-for-seth-rich-report/
BONNIE LEVIN – CVP OF PHARMACY IN THE HOSPITAL SETH RICH DIED IN. WTF? 🍕 PIZZA 🍕 DELIVERY DRIVER FOR PODESTA?! A DRUGGED PIZZA IS A QUIET PIZZA. A POISONED LEAKER IS A DEAD LEAKER. from The_Donald
What is this?: Family Of Seth Rich Demands That Police Release Information To The Public
Family Of Seth Rich Demands That Police Release Information To The Public
Caught On Tape: Wasserman Schultz Threatens Police Chief For Investigating Her IT Staff's Crimes
http://www.zerohedge.com/news/2017-05-24/caught-tape-wasserman-schultz-threatens-police-chief-investigating-her-it-staffs-cri
February we first reported on the Anwan brothers, the (Not-Russian) IT Staff Who Allegedly Hacked Congress' Computer Systems.
Imran Awan seen below with Bill Clinton
The brothers were barred from computer networks at the House of Representatives Thursday, The Daily Caller News Foundation Investigative Group has learned.
Three members of the intelligence panel and five members of the House Committee on Foreign Affairs were among the dozens of members who employed the suspects on a shared basis. The two committees deal with many of the nation's most sensitive issues, information and documents, including those related to the war on terrorism.

The brothers are suspected of serious violations, including accessing members' computer networks without their knowledge and stealing equipment from Congress.
The three men are "shared employees," meaning they are hired by multiple offices, which split their salaries and use them as needed for IT services.
Then in March, we noted that House Democrats decided to delay the firing (until today) because their Muslim background, some with ties to Pakistan, could make them easy targets for false charges.
"I wanted to be sure individuals are not being singled out because of their nationalities or their religion. We want to make sure everybody is entitled to due process," Meeks said.

"They had provided great service for me. And there were certain times in which they had permission by me, if it was Hina or someone else, to access some of my data."

Fudge told Politico on Tuesday she would employ Imran Awan until he received "due process."

"He needs to have a hearing. Due process is very simple. You don't fire someone until you talk to them," Fudge said.

On Wednesday, Lauren Williams, a spokeswoman for Fudge, wouldn't provide details about Imran Awan's firing but did confirm he was still employed in Fudge's office as of Tuesday afternoon.
The bottom line is simple – these House Democrats decided it was better to be at risk of hacking and extortion than to be accused of racism.
Then yesterday we reported that Congressional Aides Fear Suspects In IT Breach Are Blackmailing Members With Their Own Data…
The baffled aides wonder if the suspects are blackmailing representatives based on the contents of their emails and files, to which they had full access.
"I don't know what they have, but they have something on someone. It's been months at this point" with no arrests, said Pat Sowers, who has managed IT for several House offices for 12 years. "Something is rotten in Denmark."
A manager at a tech-services company that works with Democratic House offices said he approached congressional offices, offering their services at one-fourth the price of Awan and his Pakistani brothers, but the members declined. At the time, he couldn't understand why his offers were rejected but now he suspects the Awans exerted some type of leverage over members.
"There's no question about it: If I was accused of a tenth of what these guys are accused of, they'd take me out in handcuffs that same day, and I'd never work again," he said.
And today, The Daily Caller's Luke Rosiak reports Rep. Debbie Wasserman Schultz threatened the chief of the U.S. Capitol Police with "consequences" for holding equipment that she says belongs to her in order to build a criminal case against a Pakistani staffer suspected of massive cybersecurity breaches involving funneling sensitive congressional data offsite.
The Florida lawmaker used her position on the committee that sets the police force's budget to press its chief to relinquish the piece of evidence Thursday, in what could be considered using her authority to attempt to interfere with a criminal investigation.
The Capitol Police and outside agencies are pursuing Imran Awan, who has run technology for the Florida lawmaker since 2005 and was banned from the House network in February on suspicion of data breaches and theft.
"My understanding is the the Capitol Police is not able to confiscate Members' equipment when the Member is not under investigation," Wasserman Schultz said in the annual police budget hearing of the House Committee On Appropriations' Legislative Branch Subcommittee.

"We can't return the equipment," Police Chief Matthew R. Verderosa told the Florida Democrat.

"I think you're violating the rules when you conduct your business that way and you should expect that there will be consequences," Wasserman Schultz said.
As one of eight members of the Committee on Appropriations' Legislative Branch subcommittee, Wasserman Schultz is in charge of the budget of the police force that is investigating her staffer and how he managed to extract so much money and information from members.
In a highly unusual exchange, the Florida lawmaker uses a hearing on the Capitol Police's annual budget to spend three minutes repeatedly trying to extract a promise from the chief that he will return a piece of evidence being used to build an active case.
"If a Member loses equipment and it is found by your staff and identified as that member's equipment and the member is not associated with any case, it is supposed to be returned. Yes or no?" she said.
Police tell her it is important to "an ongoing investigation," but presses for its return anyway.
The investigation is examining members' data leaving the network and how Awan managed to get Members to place three relatives and a friend into largely no-show positions on their payrolls, billing $4 million since 2010.
The congresswoman characterizes the evidence as "belonging" to her and argues that therefore it cannot be seized unless Capitol Police tell her that she personally, as opposed to her staffer, is a target of the investigation.
When TheDCNF asked Wasserman Schultz Monday if it could inquire about her strong desire for the laptop, she said "No, you may not." After TheDCNF asked why she wouldn't want the Capitol Police to have any evidence they may need to find and punish any hackers of government information, she abruptly turned around in the middle of a stairwell and retreated back to the office from which she had come.
Her spokesman, David Dameron, then emerged to say "We just don't have any comment."
Though on the surface Wasserman Schultz would have been a victim of Awan's scam, she has inexplicably protected him, circumventing the network ban by re-titling him as an "adviser" instead of technology administrator.
Politico described him and his wife, Hina Alvi, as having a "friendly personal relationship" with both Wasserman Schultz and Rep. Gregory Meeks of New York.
That baffled a Democratic IT staffer, who said
"I can't imagine why she'd be that good of friends with a technology provider."

"Usually if someone does bad stuff, an office is going to distance themselves" rather than incur political fallout for a mere staffer.
Wasserman Schultz resigned as Chairman of the Democratic National Committee in 2016 after Wikileaks published thousands of internal emails obtained by an as-yet unidentified hacker.
The last 30 seconds of the exchange can also be seen here…
As we said at the start – something stinks here!! But do not expect the mainstream media to report on it. One can't help but wonder if anything related to Seth Rich is lurking on that laptop?
http://www.zerohedge.com/news/2017-05-24/caught-tape-wasserman-schultz-threatens-police-chief-investigating-her-it-staffs-cri
HAHA WHAT?: CrowdStrike CEO: No Way to Definitively Prove Russia's Involvement in DNC Hack https://t.co/6Od6t44BeI pic.twitter.com/5TCG25tK66

— RIGGED.IT (@Rigged_It) May 24, 2017
George Webb hits up Trey Gowdy!
New Leads: Seth Rich's new 'family spokesman' is Brad Bauman a professional Democratic crisis PR consultant with the Pastorum Group. 'Media Matters' David Brock is on the Board of Directors of 'The Bauman Foundation'.
http://archive.is/np7nI
**DEVELOPING**: Who Are the AWAN Brothers?
**DEVELOPING**: Who Are the AWAN Brothers? Re: Seth Rich and DNC/Podesta Leaks from conspiracy

Flashback Jan 17 Article about Seth Rich: http://www.omaha.com/news/politics/despite-all-the-attention-given-to-slaying-of-omahan-seth/article_11257e7c-ddcc-11e6-8db2-cff2b130a71c.html
Follow Us On Twitter Today for Even More Updates! https://t.co/KeAvzyUIWc
#DNCLeaks #SethRichCoverup #SethRichWasClintonCollateralDamage

— RIGGED.IT (@Rigged_It) May 24, 2017
Spoke to many advertisers. They are being inundated with Emails to stop advertising on my show. This is Soros/Clinton/Brock liberal fascism https://t.co/WRCzfWVs9N

— Sean Hannity (@seanhannity) May 24, 2017
Dear Twitter, if I get murdered and some political operative appears telling you they speak for my mom and dad, kindly ignore them.

— Jared Beck (@JaredBeck) May 23, 2017
Flashback: Julian Assange on Seth Rich
Assange All but Confirms KimDotCom:
WikiLeaks has never disclosed a source. Sources sometimes talk to other parties but identities never emerge from WikiLeaks. #SethRich

— Julian Assange (@JulianAssange) May 22, 2017
Detective Rod Wheeler releases statement concerning the Death of DNC staffer Seth Rich
Rod Wheeler
Washington, DC
May 22, 2017
Statement Regarding the Seth Rich Investigation
To whom this may concern,
In March of 2017, I was introduced by way of a telephone conference call, to Joel Rich, Mary Rich, Aaron Rich and Molly Rich, surviving family members of Seth Rich. Seth Rich was murdered in the District of Columbia in July of 2016.
The Rich's were aware of my background as a criminal investigator, specifically as a former police homicide investigator. They indicated that they had seen my many appearances on the Fox News Channel commenting and analyzing dozens of criminal cases and have always been impressed by my knowledge and experience.
The Rich's engaged my services to assist with gathering information and evidence, in an effort to try to assist the Metropolitan Police Department identify the person(s) responsible for the murder of Seth.
Recently, there has been much discussion in the national media surrounding my revelation that I believe that Seth's death could be possibly linked to his former employment at the DNC, or with relationships with others connected to his employment. I am still of the personal opinion that his murder may be tied to his employment.
Currently I am prohibited to go into any detail surrounding my investigation and its findings.  However, I do want to say this:
Since accepting the request of the Rich family to assist them in this investigation, I have always been focused on one thing, and one thing only; finding out who is responsible for the death of Seth. I feel as if I was making good progress and getting very close to developing a motive. Further, I can say that I have developed what I believe to be persons of interest, that I essentially would like to talk to further regarding information that they may have surrounding Seth's death. I am of the personal opinion that the information/article reported by FoxNews Channel last Tuesday was essentially correct and worthy of further investigation. That is exactly why when I first learned of this new information developed by a FoxNews investigative journalist, I immediately called the DC Police to inform them.
The homicide detective unit at the Metropolitan Police Department has recently reached out to me to visit with them and exchange information surrounding the case. I believe that under the direction of Chief Peter Newsham, the Metropolitan Police Department is very capable of solving this and other murders in the District of Columbia. However, for them to be successful in this investigation, there can be no influence or interference whatsoever from others outside the department…period.
Finally, by way of this statement, I humbly ask the Rich family to please allow me to release either my full report or a summary thereof of my findings up to date, with regards to the investigation. Before release, I would be happy to redact the names and addresses of all persons mentioned in the report.
I wish the Rich family the very best and sincere hope that the person(s) responsible for causing the death of Seth, is soon brought to justice.
Rod Wheeler
Washington, DC
https://archive.fo/Y8Jr0#selection-1905.0-2107.14
Lisa Koutoupes at the fundraiser with the Podesta bros.
https://wikileaks.org/podesta-emails/emailid/26634
The attachment of the email shows Lisa Koutoupes at the fundraiser with the Podesta bros. She is the wife of the doctor who oversaw Seth Rich at the hospital where he died. So Podesta is friends with the wife of the doctor who was present at Seth Rich's last moments. The guy who is most likely the leaker of the DNC emails. Perhaps the leaker Podesta wanted to make an example of. Crazy coincidence huh?
Medstar trauma surgeon Jack Ateljevich (AKA Jack Sava) was at the BOHEMIAN GROVE in 2008!
Here is public records on the name Jack (Sava) Ateljevich who shares a relation to Lisa Kountoupes
http://radaris.com/~Jack-Ateljevich/1645122787
https://wikileaks.org/wiki/Bohemian_Grove_Guest_List_2008
Guess who else went that year? !!!!!Robert Anthony Podesta!!!!! (Tony Podesta?) This website connects the two names. I believe its an alias
http://www.zoominfo.com/p/Tony-Podesta/1770072
Heather Podesta the Wife of Tony Podesta is on the Washington DC Police Foundation Board. This is a massive conflict on interest in the Seth Rich Murder investigation, the lack of investigation into PizzaGate and the investigation of Shawn Lucas.
Yesterday I said what tactics Seth Rich's murderers would use. Today they used his account. from conspiracy
It's so sad that the DNC manipulates the Rich family with fake kindness to take advantage of them for DNC crisis control and fake news.

— Kim Dotcom (@KimDotcom) May 23, 2017
https://t.co/ODCOqaA6Q1 👈🏻 #SethRich release soon

— Kim Dotcom (@KimDotcom) May 23, 2017
Here is the full statement as posted to Kim Dotcom's website:
I know that Seth Rich was involved in the DNC leak.
I know this because in late 2014 a person contacted me about helping me to start a branch of the Internet Party in the United States. He called himself Panda. I now know that Panda was Seth Rich.
Panda advised me that he was working on voter analytics tools and other technologies that the Internet Party may find helpful.
I communicated with Panda on a number of topics including corruption and the influence of corporate money in politics.
"He wanted to change that from the inside."
I was referring to what I knew when I did an interview with Bloomberg in New Zealand in May 2015. In that interview I hinted that Julian Assange and Wikileaks would release information about Hillary Clinton in the upcoming election.
The Rich family has reached out to me to ask that I be sensitive to their loss in my public comments. That request is entirely reasonable.
I have consulted with my lawyers. I accept that my full statement should be provided to the authorities and I am prepared to do that so that there can be a full investigation. My lawyers will speak with the authorities regarding the proper process.
If my evidence is required to be given in the United States I would be prepared to do so if appropriate arrangements are made. I would need a guarantee from Special Counsel Mueller, on behalf of the United States, of safe passage from New Zealand to the United States and back. In the coming days we will be communicating with the appropriate authorities to make the necessary arrangements. In the meantime, I will make no further comment.

Seth Rich -Update- 5-23 "Alright, let's round up the pertinent info" from /pol/ from conspiracy
Seth Rich Plot Thickens:
Key Democratic Officials Now Warning Base Not to Expect Evidence of Trump/Russia Collusion
https://theintercept.com/2017/03/16/key-democratic-officials-now-warning-base-not-to-expect-evidence-of-trumprussia-collusion/
"DC Insider" Speaks Of "Complete Panic" At Highest Levels Of DNC
http://www.zerohedge.com/news/2017-05-22/seth-rich-plot-thickens-dc-insider-confirms-complete-panic-highest-levels-dnc
I knew Seth Rich. I know he was the @Wikileaks source. I was involved. https://t.co/MbGQteHhZM

— Kim Dotcom (@KimDotcom) May 20, 2017
Seth Rich's Go Fund me account was updated by his brother 3 days ago (UPDATE 3)
"Recent events have unfortunately highlighted our family's need for total independence and control of any private effort to help solve the
murder. We can't take offers of help from third parties as even with steps put in place meant to protect us, we still find our family being used for political motives.
We have never tried to hurt and use others the way we keep getting hurt and used.
I will ask again if everyone would re-share this effort one more time. Help allow us the independence we need to assist, not impede, the solving of Seth's murder. Allow us, Seth's family, to seek out the help required, and not rely on aid offered with strings.
Thank you again for your support.
-Aaron
Help spread the word!"
https://www.gofundme.com/SethRich#updates
Kim Dotcom Offers Congress Evidence to Prove Seth Rich Was WikiLeaks Source
Kim Dotcom Offers Congress Evidence to Prove Seth Rich Was WikiLeaks Source
Flashback: Julian Assange on Seth Rich
Assange All but Confirms KimDotCom:
WikiLeaks has never disclosed a source. Sources sometimes talk to other parties but identities never emerge from WikiLeaks. #SethRich

— Julian Assange (@JulianAssange) May 22, 2017
Seth Rich's DNC PR spokesperson gives further reason for people to continue looking into his murder
Seth Rich's DNC PR spokesperson gives further reason for people to continue looking into his murder from conspiracy
Seth Rich Murder Wikipedia Page Devolves into Chaos, Tagged/Locked a "Conspiracy Theory"
It has been requested that the title of this article be changed to Murder of Seth Rich conspiracy theory. Please see the relevant discussion on the discussion page. Do notmove the page until the discussion has reached consensus for the change and is closed.
I wonder what is next?
Kim Dotcom has absolute credibility on this subject. He was right in 2015, and was largely laughed at then.

Nobody is laughing now. pic.twitter.com/0W1W4d2wVu

— /pol/ News Forever (@polNewsForever) May 20, 2017
https://www.gofundme.com/SethRich
http://www.counterpunch.org/2017/05/19/seth-rich-craig-murray-and-the-sinister-stewards-of-the-national-security-state/
John Podesta says he's down for "making an example" of a whistle blower. John Podesta works for the Washington post. WaPo runs article saying Seth rich conspiracy is fake news from conspiracy
In case you missed it – /pol/ found Seth Rich's social media accounts. from TheNewRight

Don't believe the Fixers & Cheats; believe PEOPLE:
The Clintons have gotten to Seth Rich's parents from conspiracy

IF WE DON'T LOOK OUT FOR EACH OTHER, WHO WILL LOOK OUT FOR US?